Are You an Choptank Electric Cooperative Member?
Enroll in our Choptank Cooperative Member Reimbursement Program to receive cash back every year on fuel purchased from Aero Energy as well as HVAC services performed by us at your home. Some members are reimbursed over $500 annually on these services simply from choosing Aero Energy. The best part- There are no additional costs passed on to you.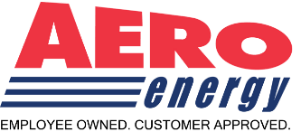 Invest yourself
Invest In Yourself, Sign Up Today!
It's smart to invest in a company you already own. If you're not already an Aero customer, consider making the switch today. When you choose Aero Energy for propane, heating oil, and HVAC services, you're investing in yourself.
Discounts
Choptank members who become Aero Energy residential customers will be reimbursed each year for the following:
6 Cents / Gallon For Propane Gas
6 Cents / Gallon For Heating Oil
10% Off Heating & Cooling System Sales & Service (Up To $250 /Year!)

Fuel Equipment & Home HVAC Installation, Service & Repairs;
Generator Installation;
All Of The Above Discounts Are Tallied Up & Credited To Your Account Annually!
Current Aero Energy Customers
To verify your participation in the Choptank Members Only Reimbursement Program, login to myaero.aeroenergy.com. If you see the image to the right next to your name, you know you are enrolled. If you do not see this image or if you have any questions, call
855-779-6907.
Enroll online today:
Give Us A Call At
717-624-6730
Or Fill Out Our Form & Get Your Discount Today.
Aero Energy Residential HVAC Installation & Repair Services Include:
Boiler Installation
Gas Furnace Repair
Oil Furnace Installation
Hydronic Heating Installation
Boiler Repair
Heat Pump Installation
Oil Furnace Repair
Generator Installation
Gas Furnace Installation
Heat Pump Repair
Water Heater Installation