Depend on the Aero Energy SafeGuard Tune-Up!
Are you in need of an HVAC Tune-Up at your home? Depend on Aero Energy's SafeGuard Tune-Up to prolong your system's lifespan and improve efficiencies! Our SafeGuard Tune-ups can be performed on the following systems: Gas Furnaces, Oil Furnaces, Air Conditioning Units, and Heat Pumps. Our SafeGuard Tune-Up includes:
A 21-point Air Conditioning System Safety Inspection and Cleaning
A 15-point Furnace System Safety Inspection and Cleaning
A Service Team Comprised of 5-Star Technicians
What Sets Our Tune-Up Apart From Other Providers?
At Aero Energy, we are firm believers in the old saying, "you get what you pay for." We're confident you can find a tune-up cheaper than ours, but our tune-ups are far more thorough than competitors across our service territory. We reject the bait-and-switch model used by companies to attract customers with low-cost tune-up offerings only for the customer to get nickel-and-dimed every minute a technician is on their property. Instead, we charge a competitive price for a service that is designed to clean your entire system, inspect areas where problems are prone to occur, and catch warning signs before they turn into serious issues.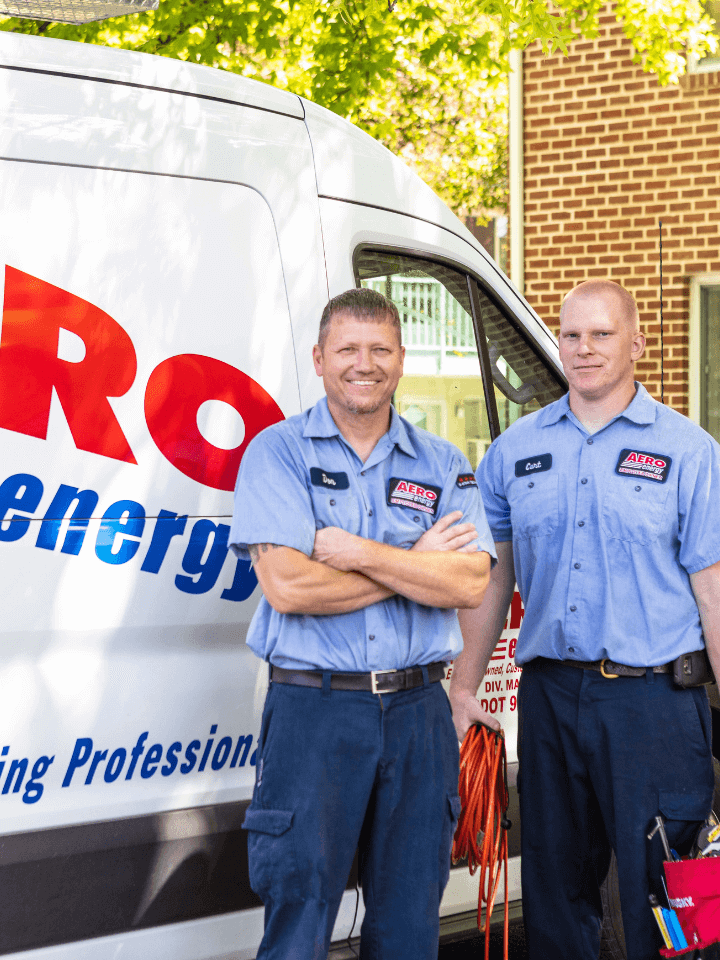 You can expect the following during our AC unit SafeGuard Tune-Ups:
We Check – The cooling performance of the system, the condition of the air filters, the return and supply registers ensuring they are open and check for temperature variance, the operation, the battery life of the thermostat (changing if needed), the operating pressures of refrigerant, the condition of electrical wiring, the amperage draw of the external fan motor, and the compressor for proper voltage and amperage levels.
We Inspect – the safety devices for proper operation, the bearings for wear (lubricating if needed), the fan blade, the blower motor, the belt and wheel (cleaning if needed), the capacitors, the contactor, and the service valves.
We Clean – and inspect the indoor evaporator coil, the condensing unit, and the treat condensate drain and pump.
You can expect the following during our furnace SafeGuard Tune-Ups:
We vacuum the furnace and flue pipe, inspect and clear the chimney base when accessible, and we remove any visible obstructions.
We Replace- The nozzle, oil filter, strainer, standard air filter, belt (when necessary), thermocouple (when necessary), and T-stat operation batteries.
We Clean- The burners, fans, motors and circulators, blower housing's motors and compartments, pilot assembly, and electrical connections.
We Check – For proper draft and safety, all high limits, all belts, working gas pressures, output readings of thermocouple, operation of shut off valves, T-stat operation, combustion, efficiency, and burner operation.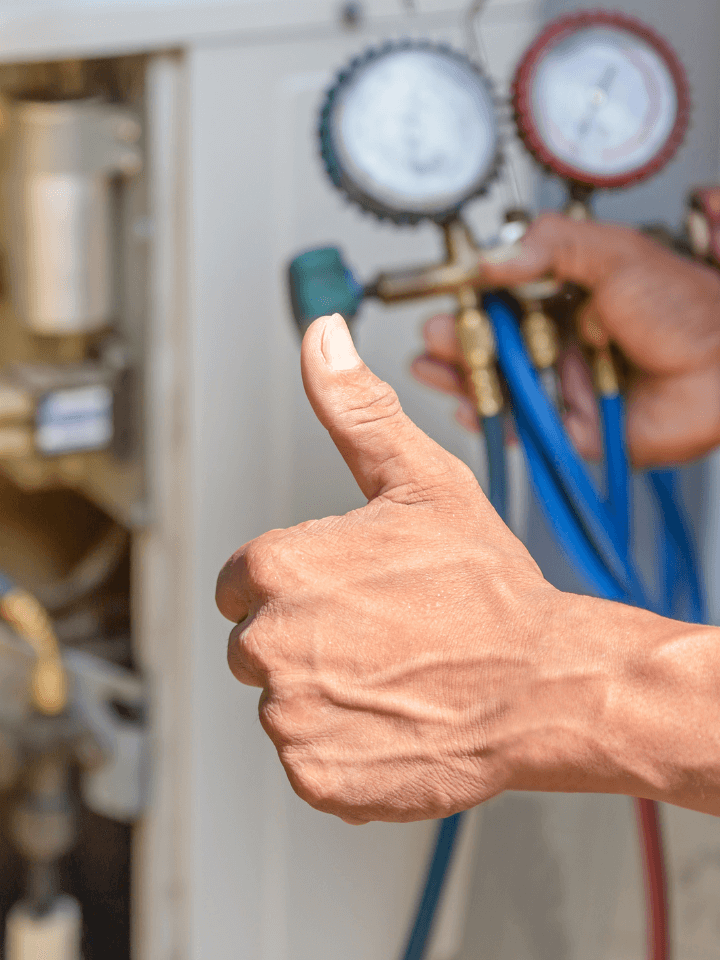 Understanding The Impact Time Has On HVAC Systems:
It's important to understand that all HVAC systems deteriorate over time. Parts break, components wear down, and debris can take its toll. An eventual HVAC replacement system is an unavoidable expense. The primary measure you can take to delay this expense is annual maintenance. Enter Aero Energy and the SafeGuard Tune-Up. Our expert technicians are here to make your life easy and will ensure your unit is operating as efficiently as possible. If you're interested in scheduling your next tune-up, please call 1-800-998-4311 or fill out a repair/tune-up form on our website.
Terms and Conditions: Our list of depicting what is included in the SafeGuard Tune-Up is dependent on the system being serviced. Additional terms and conditions as well as location restrictions may apply.
Contact Us For Home Generator Inquiries