Aero Energy is your one-stop shop for all things furnaces. From installation and replacement to repairs and tune-ups, we ensure that your equipment is always high-functioning. Our services increase the efficiency and dependability of your systems, which results in reduced costs and greater performance.
Whether your furnace is malfunctioning and in need of a diagnosis or requires a specific repair, our expert technicians are here to help.  Our representatives can also help you assess the lifespan and condition of your system to determine if replacing your furnace is the more cost-effective, long-term option.
At Aero Energy, we offer convenience, reliability, and return on investment that is unrivaled by other service providers. You can trust us to provide furnace solutions that enhance performance in a cost-effective manner.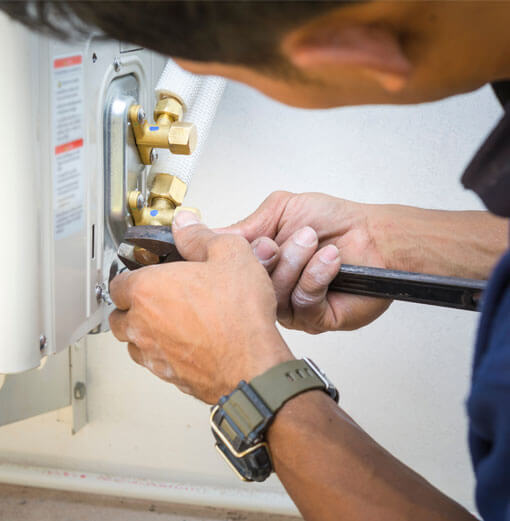 Our Oil, Propane, and Natural Gas Furnace Repair Services
Aero Energy offers furnace repair services that prioritizes safety, durability and performance. Moreover, our furnace repair services are highly economical. Our experienced team members are here to tailor our furnace repair, replacement, and maintenance services to best suit your needs.
Our certified technicians are highly skilled and undergo frequent training to stay up to date with industry trends and best practices. They are trained to identify a wide range of furnace issues and go above and beyond to offer satisfactory repair services.
As a certified and trusted brand, we are committed to providing premier services in the HVAC industry. We are an employee-owned company, which means we take pride in the services we offer and go the extra mile to ensure customer satisfaction.
Improved fuel efficacy
Cleaner ignition and minimal environmental damage
Lower fuel and maintenance costs
Complete combustion and optimal functionality
Optimal and consistent heating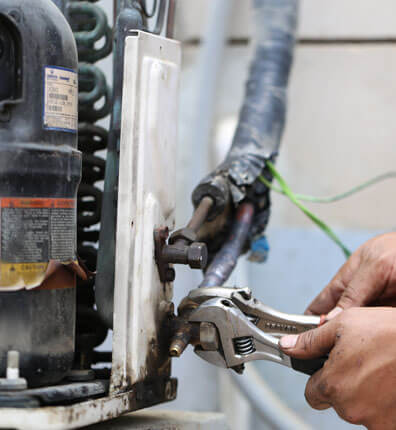 Our Furnace Replacement Services
Our team is highly trained in evaluating the performance and efficiency of natural gas, propane, and oil furnaces. That is why we also offer replacement services. Whether your furnace is malfunctioning or beyond repair, we provide flexible payment plans to make replacing your furnace accessible for everyone. Our furnaces are durable, equipped with the latest industry features, and can reduce your heating costs considerably.
Our home heating system experts are prepared to show you the new features available in the latest systems, evaluate your current furnace, and answer all your questions.
Call Us Today!
Give us a call to check the availability of our furnace repair and replacement services, and schedule an appointment today.
Contact Us For Furnace Repair and Replacements