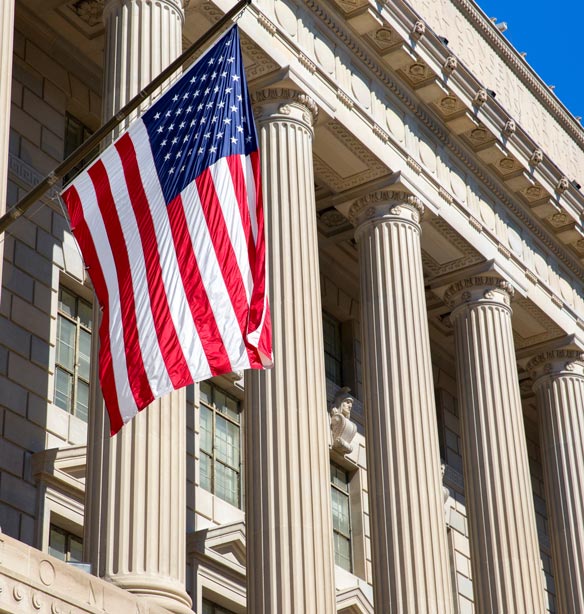 Government Commercial Fuel Solution by Aero Energy
According to the Environmental Protection Agency, energy may account for up to 10% of municipalities' yearly budgets. As this number increases, so does the need for a cost-effective and dependable energy provider. That's why Aero Energy provides round-the-clock support and a range of services to help you meet your energy requirements.
Aero Energy is proud to serve as a well-established government energy supplier across Maryland, Delaware, and Pennsylvania. With a reputation of over 90 years of service, we have become a name that's synonymous with leadership and innovation in the industry. We are committed to assisting the local and federal governments in enhancing energy efficiency and cutting back operational costs with our competitive services.
Local Government Energy Management Services
Having been in the energy industry for over nine decades, we know all the ways local government bodies can save money on energy expenses.
We have established long-lasting relationships with several local municipalities we serve throughout the region. Local government bodies throughout Delaware, Pennsylvania, and Maryland choose Aero Energy for a number of energy services, such as:
Propane: Aero Energy's Transport Division provides a reliable supply of propane to keep government agency operations running smoothly. Our licensed professionals ensure that your facilities never run out of propane and that your generators have the supply they need to be relied upon.
Heating Oil: Although less common with newly constructed government buildings we offer heating oil as a primary heat source used for boilers, furnaces and more. With the size of our fleet and vast distribution capabilities we provide a reliable heating oil source to government entities across South Central Pennsylvania, Maryland and Delaware.
B2 BioDiesel: Some local, state, and federal government agencies opt for B2 BioDiesel blends for their excellent lubricating properties and engine performance benefits. Aero Energy can supply BioDiesel products for your fleet of military vehicles, mail trucks facilities, transit buses, and more.
Dependable Government Commercial Fuel Solution
Aero Energy is proud to offer local government commercial fuel solutions and energy management for government bodies. We are the number one choice for several entities because of the many advantages we offer:
Flexible Scheduling

Aero Energy is here when you need us to be. We'll work with your schedule to get you the fuel you need when it works for you. We even offer emergency deliveries when necessary.

Flexible Payment Options

Aero Energy's transparent pricing set-up factors more than price-per-gallon into calculating your energy costs. We offer credit-approved term accounts to allow you to pay according to net-day terms. Pay via credit card, check, or automatic bank transfer. Whichever you choose, you'll never have unpleasant shocks on your monthly energy bill. 

Personalized Service

Experience the best customer care with the specialists on our team. We continuously check the accuracy of your account and offer you direct communication from a dedicated account manager who has complete information on your facility's energy requirements.
Contact Aero Energy Today
Aero Energy's conscientious team of highly-skilled technicians and customer care representatives make us the trustworthy partner for all your government energy requirements. Get in touch with us today to learn more.
Contact Us For Commercial Fuel Inquiries