Aero Energy Electric Panel Replacements
Electrical issues can be tedious, frustrating, and even dangerous. Don't try to tackle electrical panel replacements yourself. Instead, hire Aero Energy for electrical panel replacements in Adams, York, and Cumberland County, Pennsylvania. Professional, reliable, trustworthy, and efficient, our team is well-equipped to handle your home or business' electrical needs.
Rated 5-stars across the board for performance, safety, and most importantly quality, the electricians at Aero Energy are here to make sure your electrical panel replacement is completed without a hitch.
Most homeowners don't think about their electrical service panels (sometimes referred to as the breaker box) until something goes wrong. Perhaps a light goes out or a microwave stops working; this could be the result of a fuse blowing or circuit tripping. While one-off issues like these happen from time to time, an old electrical panel could cause these issues to arise more frequently. The more they happen, the more danger they can pose.
Most electrical panels need to be replaced every 20 to 30 years. Even if your electric panel system in Pennsylvania is working properly (for now), it could still be outdated and benefit from replacement. That's where Aero Energy comes in. Whether you need your electrical panel system looked at or replaced, we're here to help. Trust our team of electricians to thoroughly check your panel and we will help you make a qualified decision on whether you need your electrical panel replaced.
Get in touch with us today!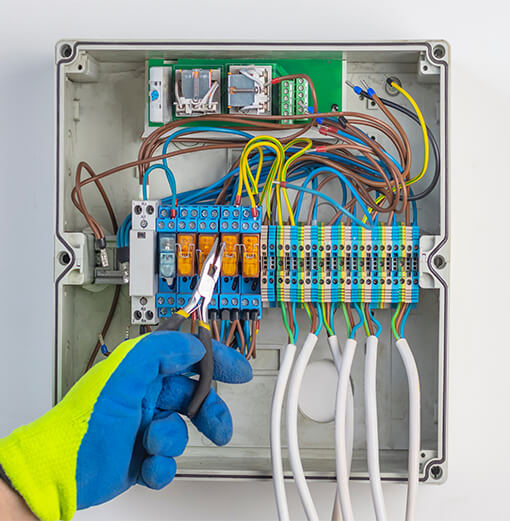 We offer the following services:
Electric Panel Replacements
Electrical Inspections
Outlet and Switch Installations
Light Fixture Installations and Exterior Lighting
Ceiling Fan Installations
Additional Electrical Services
Generator Services:
In addition to our electrical services, Aero Energy also operates as a certified Generac Select Dealer. This means we can help you choose, install, and maintain a generator at your home. Generators are excellent resources for ensuring continuous power in emergencies like power outages. Learn more about our generator services here.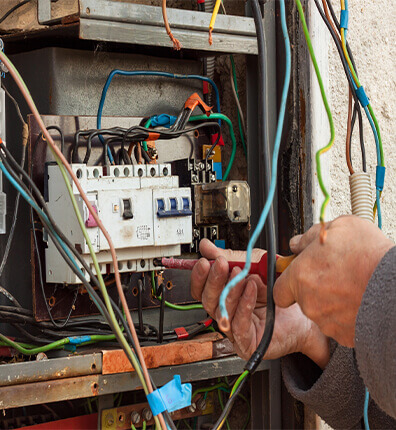 Enroll in an Aero Energy Electric Add-On or Home Service Plan:
If you're looking for a service that offers annual electric inspections, we recommend considering one of our Electric Add-On Plans. This plan includes an annual inspection to ensure your electrical system is up to code compliance. Sign up for this plan and we will also visually inspect all wiring, test your smoke detectors, and conduct additional maintenance checks to keep you and your family safe inside your home.
Aero Energy additionally offers home service plans for HVAC systems you rely on year round. Call us today to find out more about our various home service plans and to sign up today.
Our home service plans offer the following:
Safeguard Tune-up / Cleaning/ Service
Maximum efficiency
Longer unit lifespans
Parts and labor coverage
Replacement rebates
24/7 Emergency service
Discounted add-ons
Contact Aero Energy for Electric Panel Replacements
The team of experts at Aero Energy is ready to help your home or business with all of your electrical needs. Call us to replace your electric panel in Adams, York and Cumberland County, Pennsylvania and we'll send our most trusted technicians your way.
For more information on Aero Energy's electrical services, give us a call at 1-800-998-4311 today.
Contact Us For Electric Panel Inquiries