Free Estimates
Are you a homeowner thinking of replacing your water heater with a more efficient alternative? Consider choosing Aero Energy to install a tankless water system in your home. Aero Energy serves clients in Pennsylvania, Maryland, and  Delaware.
At Aero Energy, our highly skilled service technicians will help you convert residential and commercial water heaters or condensing boilers to a tankless system. The on-demand style of tankless systems makes them great for energy and cost savings. They also take up less space, are less likely to leak, are safer, and tend to have a longer lifespan than traditional tank-style heaters.
Homeowners and businesses looking to install a tankless water system on their property need look no further than Aero Energy. Our team is proud to offer high-end solutions for all of your home and commercial heating needs.
We appreciate that all of our customers have different needs; that's why we'll customize our approach to your needs. Making the decision to switch to a tankless water system may require a learning curve or an adjustment period. Not everyone understands the ins and outs that come along with tankless water systems.
If you're unsure of whether a tankless system would be the best fit for your home, you don't have to commit to it right away. We offer FREE ESTIMATES for customers considering implementing tankless water systems in their homes. Work with one of our team members and you will receive the expert guidance you need to make the best decision that makes sense for your needs and lifestyle.
Request a FREE Estimate!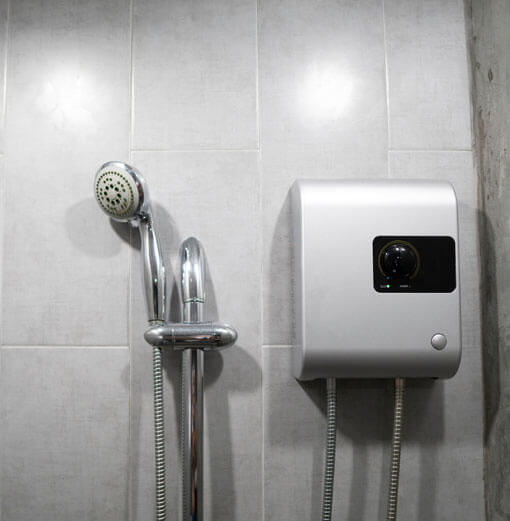 Reliable Services
Aero Energy is committed to providing the best tankless water heater services to all households. Our team also offers service and installation of boilers and a variety of other HVAC equipment. Regardless of how we work together, our clients will always receive:
Dedicated Service – Aero Energy is committed to delivering clients with exceptional service in every regard. That means real customer care representatives that are just a call away and technicians who always get the job done.
Trusted Expertise – Our team of technicians come highly recommended for their knowledge base and experience. Customers feel confident relying on our trusted expertise for both commercial and residential services.
Transparency – Aero Energy's transparent pricing reflects our honest work ethic. What we quote you is what you will pay; no need to fear surprise costs with us!
Enroll in an Aero Home Service Plan
Choose a Tankless Water Heater Plan as an add-on to any existing Aero Home Service Plan and get an extra 15% off all services. Use this add-on and our team will:
Test and Just Burners
Check Heat Exchangers and Flu Pipes
Clean and Check Electrodes and Ignition Assemblies
Descale/Flush System
Visually Inspect Combustion Chambers
Check safety and operating controls
Perform recommended repairs and upgrades
Call Us Today!
To sign up for one of our service plans or find out more about implementing a Tankless System in your home,
Contact us at Aero Energy today! Give us a call at 855-779-6899 or fill out a request form to get started.
Contact us For Tankless Water System Inquiries