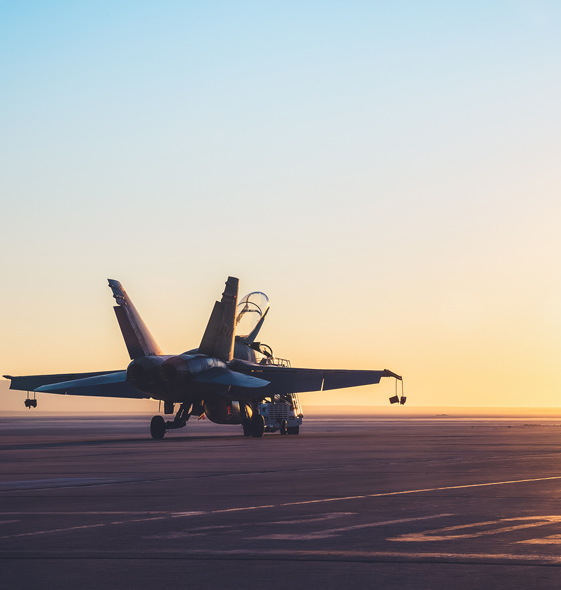 The Department of Defense (DoD) in the United States is one of the world's highest consumers of energy and fuel. With the price of oil fluctuating, pU.S. defense fuel spending has spanned a range from $17 billion in FY2011 at its recent highest to $8 billion in FY2017 at its recent lowest. Additionally, the Pentagon also spends around $3.5 billion per year on its utilities bill.pJust as commercial sectors of business are affected by fluctuating crude oil prices in the United States, so too is the government, as they also receive their fuel supply through the commercial markets.
Understanding the Defense & Military Industry's Fuel Needs
The DoD consumes an average of 12.6 million gallons of fuel daily and a total of 4.6 billion gallons of fuel per year. Due to the fuel-intensive missions with its fixed-wing aviation vehicles, the Air Force is known for being the largest consumer of fuel in the defense and military sector, using an average of around 52 million barrels annually and about 10% of the country's aviation fuel. In addition, this department uses 82% as jet fuel, 16% for its facility management, and the remaining for its miscellaneous ground vehicles and equipment. The Navy is known as the second-highest fuel consumer, averaging 26 million barrels per year.
The Importance of Commercial Fuel Solutions for Defense & Military Institutions
Like all businesses that rely on fuel suppliers for their bottom line, the military and defense sectors procure their fuel products through the commercial fueling market. To maximize operational and logistical efficiency, the Defense Logistics Agency purchases fuel from commercial suppliers like Aero Energy, which sells to the internal departments in the defense and military sector at a consistent and stable price.
The crude oil and fuel prices are increasingly unstable due to the fluctuating economy caused by various socio-political events. Companies in the defense and military sectors need a reliable, commercial fuel solutions provider that can supply them with a consistent quantity to ensure that operations proceed smoothly in the face of rising fuel demands for aviation and ground vehicles.
Defense and Military institutions' fueling needs can range from high-level transportation fleets to contractors requiring individualized fueling solutions. Aero Energy provides commercial fuels to government entities in Maryland, Pennsylvania, and Delaware across a variety of product types including propane, heating oil, on-road/off-road diesel, and gasoline.
Why Should Defense & Military Businesses Work with Aero Energy?
Aero Energy proudly partners with many businesses in the defense and military sector to provide quality fuel products. We understand the importance of fueling our Department of Defense and providing fueling solutions that are tailored to the needs of each client individually. Employee-owned and customer approved, Aero Energy works with a variety of public and private sector clients for commercial fueling. We pride ourselves on dependability, unrivaled expertise, and promoting a culture of customer service.
To learn more about how Aero Energy can help fuel the Defense and Military sectors of our country, we encourage you to contact us today.
Contact Us For Commercial Fuel Inquiries