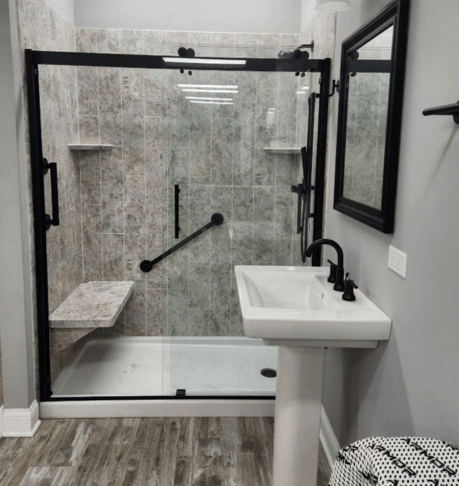 Pennsylvania Bathroom Remodels
If you're looking for a full-service bathroom remodel in south-central Pennsylvania, Aero Energy is the team for you. For a limited time we are offering 15% off bathroom remodels PLUS free estimates! We customize our bathroom remodeling services to fit each customer's needs, including new showers, bathtubs, fixtures, vanities, and pedestal sinks. We have gained a strong reputation across the region for producing high-quality residential work that fits every budget.
Aero Energy is proud to serve as a Prime Bath Dealer with BCI Acrylic making us the preferred choice for bathroom remodeling services in Adams, York and Cumberland Counties. We have access to a wide range of high-quality products that are designed to meet the unique needs of our customers.
We offer a full range of bathroom remodeling services, including shower installations, bathtub installations, fixture replacement, toilet installation, and much more. We're ready to perform complete bathroom makeovers as well as refreshes. Our team of experienced professionals is committed to delivering exceptional results that exceed expectations. Whether you're looking to update your bathroom's look and feel or you need to make major repairs, Aero Energy is here to help!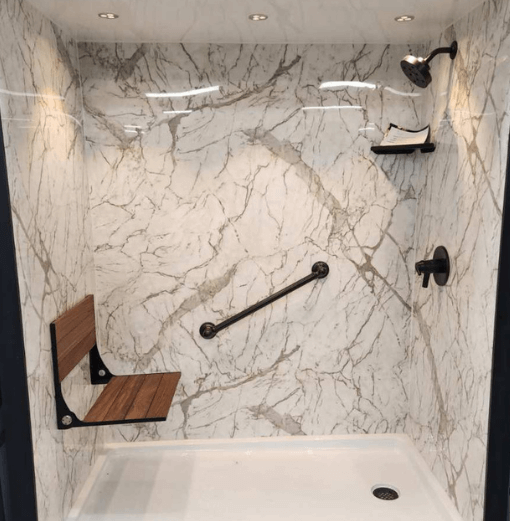 Plumbing Installation Services
Our team is equipped to perform first in class plumbing installations across our Pennsylvania territory. We service and replace Macerating Toilets and install new sewage pumps, showers, bathroom fixtures, vanities, pedestal sinks, lighting, and more. Our representatives will work with you to choose the right brand and model that will last.
Plumbing Repair Services
Aero Energy also offers plumbing repair services to keep the bathrooms in your home in tip top shape. Delaying a plumbing issue like a clogged drain or an ongoing leak can lead to major problems down the road. Our plumbing repair services in Pennsylvania help offset potential future issues like water damage, water waste, and low water pressure. Having us take care of these plumbing issues will help keep your home running as efficiently as possible, which will save you money in the long-run.
Upgrade Your Bathroom on Your Budget
Whether you're on a tight budget, just want to replace one bathroom fixture, or are looking to redo your whole shower, sink, and toilet setup, Aero Energy will make your bathroom remodel hassle-free and easy. In addition to refreshing your bathroom's design, we'll make sure that the new plumbing and lighting fixtures we install operate more efficiently than ever before.
Bathroom remodels are a core service offering provided by our team of expert technicians.. Other offerings within the residential sector of our business include toilet and faucet repairs/replacements, water treatment, and general plumbing installation and repair services.
Terms and conditions: Offer of 15% off bathroom remodels includes product and labor; bath or shower and wall surround. Cannot be combined with any other offer. Additional terms and conditions may apply.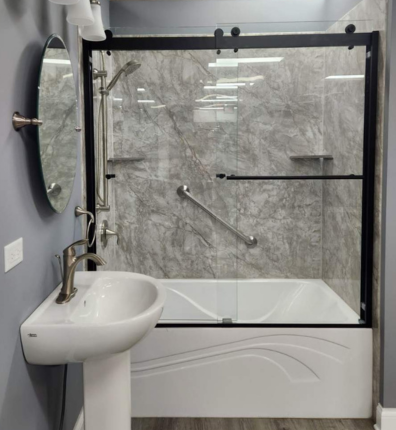 Visit Our Bathroom Remodel Showroom
Are you in need of bathroom remodel ideas? Please come visit our showroom in New Oxford, PA for a one-on-one consultation. We understand every bathroom remodeling project is unique and are here each step of the way to ensure your vision becomes reality. You'll be able to see a variety of samples across our BCI Acrylic product line that we can help you mix and match. If your upcoming project involves the primary bathroom in your home, be sure to ask about our one-day+ projects. Our priority is to ensure our remodels are completed with as little disruption to your home as possible. Please give us a call at 888-827-1658 to schedule your showroom consultation.
Call Us Today!
Contact us at Aero Energy to get in touch with our representatives and get a quote on a bathroom remodel today!
Contact Us For Bathroom Remodel Inquiries