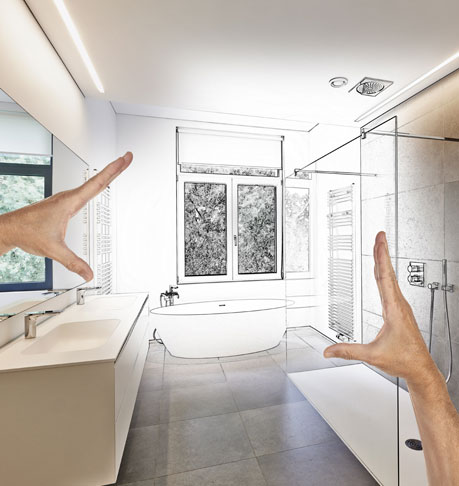 Pennsylvania Bathroom Remodels
If you're looking for a full-service bathroom remodel in south-central Pennsylvania, Aero Energy is the team for you. From new showers to bathtubs, fixtures, vanities and pedestal sinks we tailor our bathroom remodel services to the needs of each individual customer. We're well known in the for producing high-quality residential work that fits every budget.
Aero Energy is proud to serve as a the preferred choice for bathroom remodeling services. We have access to a wide range of high-quality products that are designed to meet the unique needs of our customers. We offer a full range of bathroom remodeling services, including everything from custom tile work and shower installations to complete bathroom makeovers. Our team of experienced professionals is committed to delivering exceptional results that exceed expectations. Whether you're looking to update your bathroom's look and feel or you need to make major repairs, Aero Energy is here to help!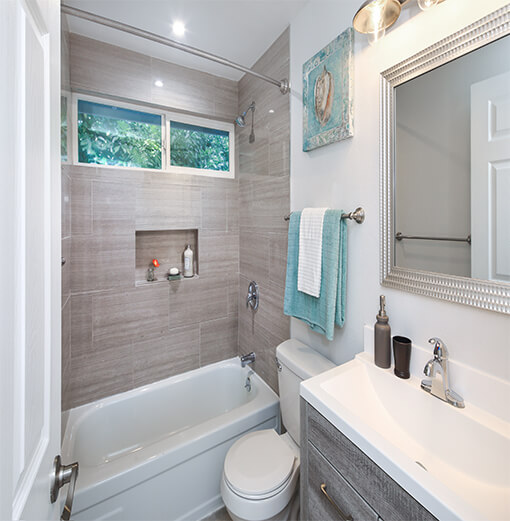 Plumbing Installation Services
Our team is equipped to perform first in class plumbing installations across our Pennsylvania territory. We service and replace Macerating Toilets and install new sewage pumps, showers, bathroom fixtures, vanities, pedestal sinks, lighting, and more. Our representatives will work with you to choose the right brand and model that will last.
Plumbing Repair Services
Aero Energy also offers plumbing repair services to keep the bathrooms in your home in tip top shape. Delaying a plumbing issue like a clogged drain or an ongoing leak can lead to major problems down the road. Our plumbing repair services in Pennsylvania help offset potential future issues like water damage, water waste, and low water pressure. Having us take care of these plumbing issues will help keep your home running as efficiently as possible, which will save you money in the long-run.
Upgrade Your Bathroom on Your Budget
Whether you're on a tight budget, just want to replace one bathroom fixture, or are looking to redo your whole shower, sink, and toilet setup, Aero Energy will make your bathroom remodel hassle-free and easy. In addition to refreshing your bathroom's design, we'll make sure that the new plumbing and lighting fixtures we install operate more efficiently than ever before.
Bathroom remodels are a core service offering provided by our team of expert technicians.. Other offerings within the residential sector of our business include toilet and faucet repairs/replacements, water treatment, and general plumbing installation and repair services.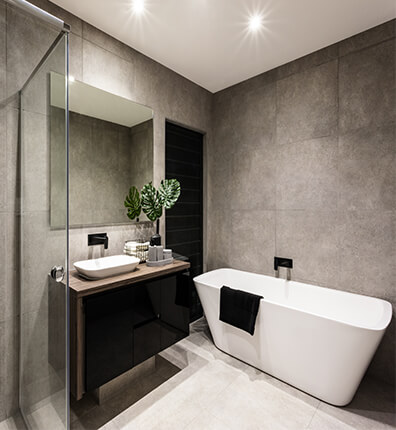 Enroll in an Aero Home Service Plan
In addition to bathroom remodels and plumbing services, Aero Energy also offers Aero Home Service Plans to cover all your repair and installment services throughout the year. Just some of the benefits of enrolling in these programs include:
Safeguard Tune-Ups/ Cleaning/Service
Greater efficiency
Longer unit lifespans
Parts and labor coverage
Replacement rebates
24/7 Emergency service>
Discounted add-ons
Call Us Today!
Contact us at Aero Energy to get in touch with our representatives and get a quote on a bathroom remodel today!
Contact Us For Bathroom Remodel Inquiries