How to Find a Heating Oil Supplier
Whether you are new to ordering heating oil or if it's just time to fill your tank again with a fuel delivery, there are many considerations that should help you decide on best heating oil company near you. It is commonplace for your very first question to be "what is the price per gallon," but to save money, time and headaches in the future it should not be your only question.
It is our hope that these 5 questions help guide you in this process and that you end up with the best heating oil provider possible.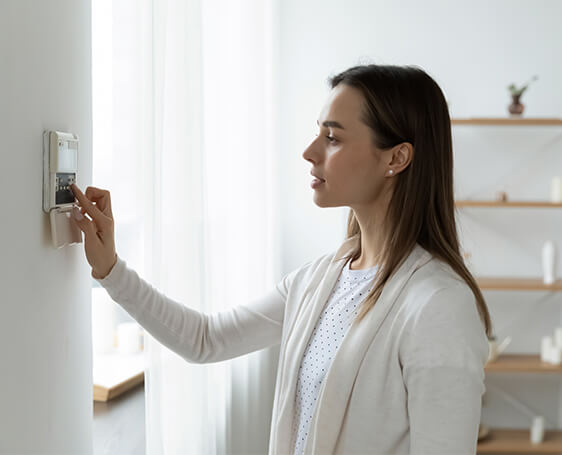 Do they offer different pricing options?
Providing a variety of options and overall flexibility is a something to look for when purchasing home heating oil. You'll likely need to decide between a will-call order and automatic delivery as well as whether or not you want to lock in your heating oil price for a whole season.
Aero Recommendation– Inquire about their market price and not just their first fill rate to assure there is total clarity surrounding their pricing structure.
When customers choose Aero Energy, they're presented with a few different oil pricing and payment plans as well as the ability to enroll in a budget plan. These plans allow customers to make smaller payments each month for fuel as opposed to being hit with a lump sum delivery fee.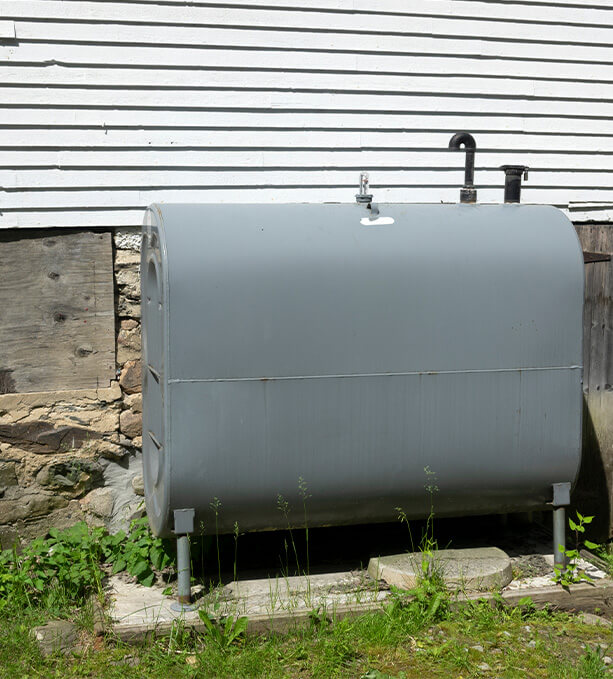 Are safety considerations at the forefront of their business model?
We know that getting the lowest price is important, but without the proper expertise heating oil delivery can be dangerous. If you're ordering fuel from a new company and they're not asking you many (or any) questions about your heating oil tank, that should stand out as a red flag. The age of your tank and its thickness need to be taken into consideration.
Aero Recommendation– Directly ask what their heating oil tank inspection consists of and what safety precautions you should expect with each delivery.
At Aero Energy we perform a detailed inspection of your heating oil tank to determine its thickness before taking on any new account. We also recommend our TankSure Program to all of our heating oil customers.
Can they be depended on during the winter?
A price that seems too good to be true won't be of much help if you can't get a delivery when you need it most. There are companies across the county that might sell discounted fuel but cannot satisfy delivery needs after a snowstorm or an extended cold snap. Many of these same companies are not full service providers meaning they do not handle HVAC work. These scenario leads to both headaches and safety concerns when you can't get a delivery scheduled or even talk to someone on the phone during the winter.
Aero Recommendation– A great question to ask is 'what have you done to ensure supply reliability during the winter months? It is also important to understand how far away is the closest office (or fueling station) is and how they prioritize their deliveries during their busy season. You should ask how many days a week they delivery fuel and whether or not they offer 24 hour emergency service.
At Aero Energy we secure long term contracts with our suppliers to ensure that winter supply is not a concern for our customers. With district offices and fueling stations across southern Pennsylvania and Maryland, Aero Energy is equipped to not only provide year-round reliability, but also a fair price. We also rely on sophisticated usage formulas to ensure our customers get deliveries before they run out. Should your heating system malfunction you can also count on our 5-star service technicians to get you back up and running fast.
What is your impression of their customer support?
It's true that the front lines of just about any company that you interact with will give you insight on what it's like doing business with them. The heating oil industry is no exception. Long wait times on the phone and having to speak to an automated robot are usually not indicative of a quality customer service experience to come. If you're still feeling unsure after your first interaction, a great thing to do is to look online to see what types of reviews they have.
Aero Recommendation– Google, Facebook and Better Business Bureau are all great websites to review the online reputation of a heating oil company.
To view Aero Energy's reviews please view one of the following links.
Who owns the company?
Any company with a local office is a good thing but knowing who owns the company might provide you with some additional insight on whether or not you want to do business with them. There are providers that might have a nationwide presence, but it is rarer that these companies are making decisions with specific communities in mind.
Aero Recommendation- You should look to see if they have been involved at all with your local community regardless of the size of the company you're interested in.  If they have, there is a good chance this will speak volumes to the type of organization you're getting involved with.
Aero Energy is owned in part by its employees and in part by two non-profit electrical cooperatives. What this means is that our owners are engrained in the community and that we do our best to subscribe to the philosophy that we are neighbors helping neighbors.
Contact Us For Residential Fuel Inquiries