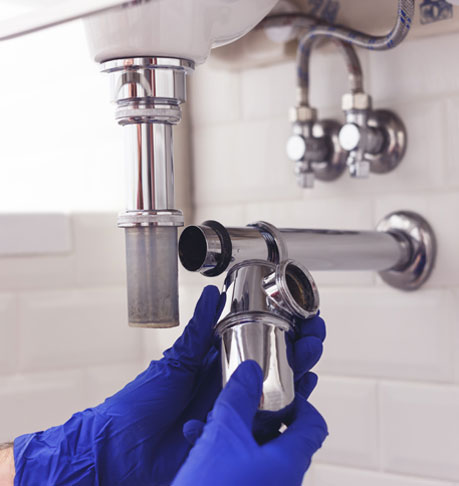 Aero Energy knows the importance of efficient plumbing. An efficient plumbing system ensures that your commercial or residential space runs smoothly without any hiccups. Plumbing issues can lead to major problems and can sometimes require costly repairs. At Aero Energy, we tell our customers that the best way to prevent general plumbing issues is with a proactive approach. Whether you need toilet/faucet repairs or installations or are looking to do a total bathroom remodel, Aero Energy is here to help.
Our general plumbing services include plumbing repairs and installations for homes in Adams, York, and Cumberland County, Pennsylvania. We know it's important to have options which is why you can rely on our plumbing services as needed or incorporate them as add-ons within an Aero Home Service Plan.
About Our Plumbing Services
At Aero Energy, we provide plumbing installation services to keep your home running at its best. From leaks to clogged or frozen pipes to toilet and fixture repairs and even sump pumps, we do it all when it comes to plumbing in Pennsylvania. Our team members will help you choose the right brands and models for plumbing appliances and fixtures that will last.
Aero Energy is more than equipped to repair your plumbing system while prioritizing to safety, durability, and functionality. Whether we are replacing a toilet or installing a water treatment solution, Aero Energy will provide you and your home with quality care.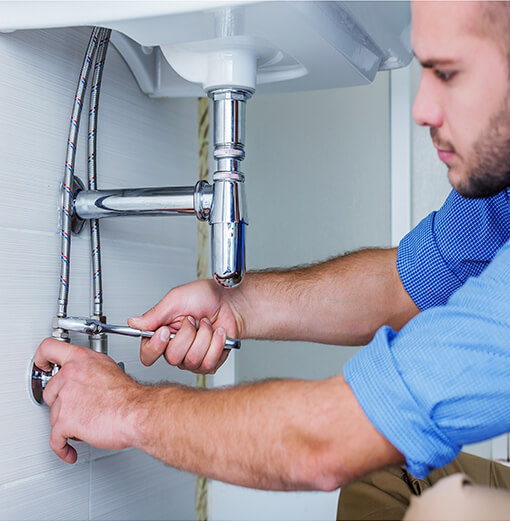 Types of Plumbing Services We Offer
Water/Sewer Line Repair and Replacement: Water and sewer lines may become damaged, collapse, or deteriorate over time. This can lead to a restricted water flow in your home and cause consequent water supply issues. If you're dealing with water or sewer line issues, Aero Energy can help.
Plumbing Inspection: Our service technicians perform comprehensive checks of all pipes, tubs, toilets, sinks, and lines with our plumbing inspections to look for damage and leaks. We also check your filler mechanisms, valves, flappers, and water supply levels for additional safety.
Gas Lines: Gas piping systems ensure that heating systems and appliances are supplied with natural gas. Pipe corrosion, low-quality fittings, and poor hookup assemblies can lead to leakages, which could be detrimental in both the short and long-term. Our service technicians can replace and repair gas lines to keep your systems running perfectly.
Winterizing Homes and Seasonal Commercial Buildings: Plumbing systems in vacant buildings can freeze during the winter if they are not properly insulated. Aero Energy winterizes homes, pools, and seasonal commercial buildings by draining water from the pipes and filling plumbing fixtures with antifreeze. Come spring, your property will be good and ready for operation.
Radiant Heat Systems: These systems supply heat to the floors, panels, and walls of residential and  commercial buildings. Our service technicians are proficient with installing, repairing, and maintaining radiant heat systems.
Backflow Repair, Installation, and Recertification: Backflow preventers stop wastewater from moving into the freshwater supply. Faulty backflow systems can lead to water contamination. The technicians at Aero Energy can repair, install, and recertify backflow preventers to prevent this from happening.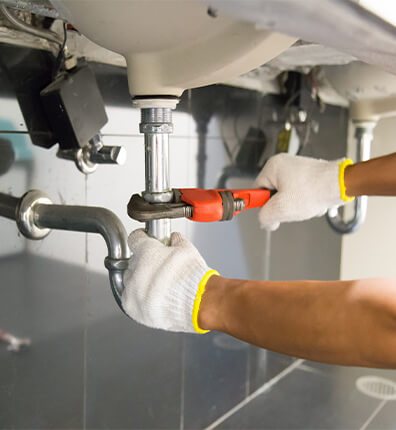 Why Choose Our Plumbing Services?
It's never a good idea to take a chance when it comes to your plumbing. These systems are responsible for your water supply and drainage. Partner with Aero Energy for the highest quality plumbing services in Pennsylvania and see the difference professionalism, experience, and expertise makes.
At Aero Energy, we offer products and brands that provide consistent performance and efficiency to help you reduce unnecessary costs. Whether you need us for general plumbing services, water treatment solutions, or have a plumbing emergency, our team is here for you.
Pitfalls of Postponing Plumbing Issues:
Whether you have a clogged drain, an on-going leak or any number of related plumbing problems in your home- We recommend addressing these issues at their onset. If left in their current state you may be putting your home at risk of water damage, water waste and even low water pressure. When your home is operating as efficiently as possible you will likely save money in the long-run as opposed to living with these types of issues for any long duration of time.
Enroll in the Aero Home Service Plan
Aero Energy offers high-quality, comprehensive home service plans to cover all your repair and installment services throughout the year. To find out more about the home service plans we provide for plumbing systems, simply reach out! Our team of service technicians are committed to providing you the most efficient plumbing services.
Here are the features our home service plans offer:
Safeguard Tune-up/ Cleaning/Service
Maximum efficiency
Longer unit lifespan
Parts and labor coverage
Replacement rebate>
24/7 Emergency service
Discounted add-ons
Call Us Today!
Aero Energy is your one-stop shop for all your plumbing Installation, repair and maintenance services.
For more information about our indoor air quality solutions, feel free to give us a call at 855-779-6899.
Contact Us For General Plumbing Inquiries