Commercial Bulk Fuels & Delivery
Commercial Fuel Delivery
No company is too large or too small to be included in Aero Energy's commercial bulk fuel delivery services. We deliver our fuels to Pennsylvania, Maryland and parts of Delaware 24/7 so your company will always have fuel when you need it. Contact Aero Energy today and let us help you with your energy needs.
Products
Gasoline (all grades, including non-ethanol)
Clear On-Road Diesel
Biodiesel
B2 BioDiesel
Dyed Off-Road Diesel
Heating Oil
Propane
Daily Spot Pricing
Is based on today's current market fuel rates. These rates fluctuate daily, with the possibility of changing throughout the day.
Wholesale Rack Pricing
Is based on daily spot pricing with the exception there is no markup on the fuel.
Fixed Rate Term Pricing
For customers who prefer to have a clear projection and better control of their fuel costs.
Wholesale Transport
Industries We Serve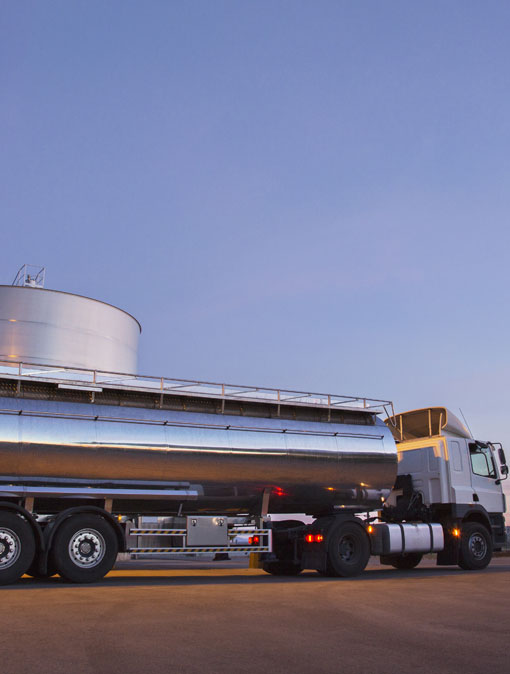 Propane
Propane is one of the nation's most versatile sources of energy. Aero Energy offers local sales and service of this clean resource to businesses in Pennsylvania and Maryland.
More Comfort: Propane delivers more comfort than electricity. A commercial propane heating systems will provide heat faster and deliver air that is approximately 25 degrees warmer than an electric heat pump. That helps eliminate annoying cold spots and uncomfortable drafts.
More Value: Today's propane systems have advanced controls and the latest features for safe, convenient and efficient operation. For most businesses, a commercial propane costs less to operate than other energy sources.
Less Pollution: Since propane is a clean fuel, you can feel good about protecting the environment. Other fuels just can't match up. Propane is less harmful to the environment than wood, heating oil, or electricity produced from fossil fuels such as coal or oil. That means propane creates less pollution, providing everyone with cleaner, more breathable air.
Commercial Gasoline & Diesel Fuel (Petrodiesel)
Whichever commercial fueling option is right for you, you can count on Aero Energy for unrivaled fuel quality and reliability. SDS data sheets available upon request.
Fuels List: ULSD Clear On-Road Highway Diesel, ULSD Dyed Off-Road Diesel, ULSD Clear B2 Blend, BioDiesel (Green Diesel), Marine Diesel, Gasoline, Heating Oil, Propane, Kerosene
Why customers prefer Aero Energy Diesel with ValvTect Diesel Guard Supreme:
Removes Injector Deposits
Fuel Economy Improvement
Improved Injector Pattern
Maintains Fuel Stability
Longer Filter Life
Protection Against Oxidation
Lowers Maintenance Costs
Extends Engine Life
Improves Lubricity
Protection Against Wear
Controls Water and Moisture
Prevents Fuel/Water Emulsions
Prevents Sludge
Prevents Rust and Corrosion
Cetane (Combustion Speed) Improvement
Improve Cold Temperature Starts
Reduces Smoke and Particulate Emissions
Heating Oil
Aero Energy offers premium heating oil treated with Thermoguard to businesses across Pennsylvania and Maryland. Our heating oil keeps nozzles clean, prevents sludge, removes moisture, and prevents frozen lines.
Diesel
Aero Energy's clean burning diesel fuels are fortified with Diesel Guard Supreme, a premium diesel fuel additive is specially formulated for today's high-performance diesel engines and fuel burners. Our fuels significantly improve engine performance, increase fuel economy, and reduce exhaust emissions.
Bulk Fuel Delivery In Pennsylvania and Maryland Counties
Pennsylvania Counties Served:
Adams
Cumberland
Dauphin
York
Maryland Counties Served:
Baltimore
Caroline
Carroll
Calvert
Cecil
Charles
Dorchester
Harford
Howard
Frederick Kent
Prince Georges
Queen Anne
Somerset
St. Mary's
Talbot
Washington
Wicomico
Worcester
Call For Bulk Fuel Delivery Pricing
We provide daily quotes for bulk fuel prices. Call today and get a quote based on your bulk delivery needs.
Pennsylvania & Delaware Customers: Call or text Tim Damien at 717-360-6744 or email Tim at TDamien@aeroenergy.com.
Maryland Customers: Call or text David Frazier at 717-360-6744 or email David at Dfrazier@aeroenergy.com.
Contact Us For Commercial Fuel Inquiries