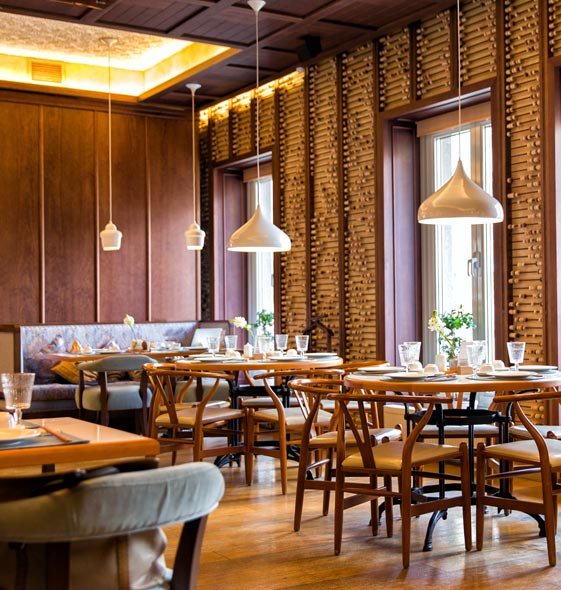 The food and beverage industry involves some of the highest energy-intensive processes in the commercial and manufacturing sectors. Cooking, refrigeration, heating, air compression, and other energy-intensive equipment regularly used in restaurants requires a staggering amount of energy. As we transition to ever-growing automation, more reliance on machines also means more energy consumption. With the global population expected to increase to 9.7 billion by 2050, the answer to the question of how we can keep our restaurants in full operation can be summed up simply: fuel.
Compared to many non-foods-related industries, food service establishments and their prices are more sensitive to fluctuating energy costs. On average, the food and beverage industry accounts for one of the highest energy intensities in the commercial sector and is responsible for increased energy consumption in recent years.
Understanding the Restaurant Industry's Fuel Needs
The food service industry is a major contributor to energy consumption in the United States. The industry uses most of its energy for storage systems such as refrigeration and cold supply rooms to preserve the quality of ingredients used in food preparation. Most restaurants also have a generator that consistently ensures power supply to fridges and freezers are uninterrupted to prevent food spoilage. As a result, diesel is one of the many fuels the industry requires to sustain its operations.
Cooking operations utilize the second most energy in the sector, as propane is usually used to power industrial ovens, stoves, grills, and other heating applications. The industry values this fuel for its energy efficiency, power, and versatility. Some other fuel uses in the food service industry that contribute to high energy consumption include lighting fixtures, ventilation, cooling, and heating systems that are essential in maintaining the facility's environment.
The Importance of Commercial Fuel Solutions for Restaurants
Energy is consumed in many phases of the food supply chain, from agri-food industry manufacturing to farming production to food retail and services, and the fuel (gasoline and diesel) used in vehicles transporting food products between these facilities. Many restaurants use propane for their cooking applications, heating oil for their industrial system, diesel to power their refrigeration, and gasoline for transportation and delivery services.
The restaurant industry is particularly subject to the volatility of the crude oil market. For customers who use higher volumes of fuel consistently, we have fixed price options to help stabilize cash flow, giving restaurant owners more protection over market fluctuations.
Why Should Restaurant Businesses Work with Aero Energy?
At Aero Energy, we make the satisfaction of our customers our number one priority. We provide commercial fuel solutions to businesses across various industries, including the restaurant and food service industry. Reliable, dependable, timely, and always prioritizing quality, Aero Energy is the commercial fueling provider you need to continue feeding hungry guests at your restaurant in south central Pennsylvania, Maryland, and Delaware.
For more information about our commercial fuels for restaurants, please feel free to contact us today.
Contact Us For Commercial Fuel Inquiries