Residential Boiler Installation Services
Residential boilers distribute heat using a pump and pipes that can send heat to the baseboards, radiators, and pipes. These boilers run on fuel such as propane, natural gas, or oil to provide an efficient heating system.
At Aero Energy, we provide residential boiler installation services to give homeowners exceptional heating systems. Partner with us and our team of experts will help you choose the best brand and model for your home. When installing residential boiler systems, we take everything into account, including size, efficiency, capacity, and homeowners' preferences. We work with some of the most advanced retailers  including Ruud, Rheem, Slant Fin and Navien.
Residential Boiler Repair Services
Aero Energy's residential boiler repair services are designed to keep your heating system safe and maximize efficiencies. We are a certified and trusted residential repair company with over 90 years of experience in the fuel industry. As an employee-owned company, we know the value of having a residential boiler system that works. That's why we'll go the extra mile to ensure customer satisfaction with every job. If your residential boiler has operational issues or needs to be repaired, turn to the pros at Aero Energy.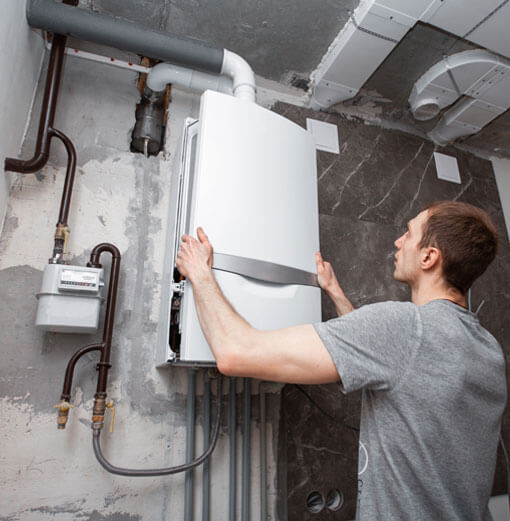 Access to a Team of Experts
If you're unsure whether your residential boiler needs to be replaced, Aero Energy can help. Our experts can assess the boiler in your home to determine if it needs to be replaced. Old boilers can lead to higher energy consumption, malfunctions, and leaks, but sometimes repairing the boiler can restore your system to optimal performance. Work with our team of certified technicians and we'll help you every step of the way.
Aero Energy's residential boiler repair services offer the following benefits:
 Improved fuel efficacy
Cleaner ignition and minimal environmental damage
Lower fuel and maintenance costs
Complete combustion and optimal functionality
Optimal and consistent heating
Why Choose Our Residential Boiler Services?
High-quality residential boilers are designed to keep heating systems in homes running efficiently for years on end. Invest in a product that can deliver like the residential boilers available through Aero Energy and you'll see why quality makes a difference.
The products, services, and brands available through Aero Energy provide consistent performance and reduce costs to promote efficiency all around. Whether you need the boiler in your home installed, repaired, or replaced, Aero Energy is here for you.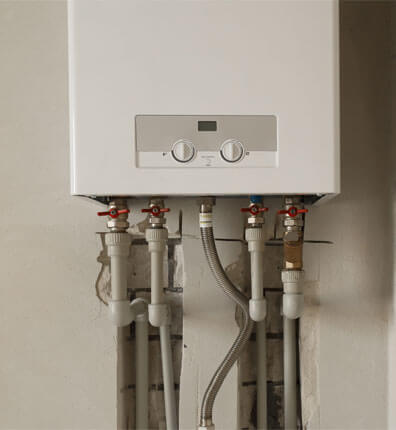 Sign Up For an Aero Home Service Plan
Aero Energy offers home service plans to provide repair and installation services year-round. Call us today to find out more about the various home service plans we offer. Our home service plans for residential boilers provide:
Safeguard tune-up and cleaning
Maximum efficiency
Longer unit lifespans
Parts and labor coverage
Replacement rebates
Emergency services
Discounted add-ons
Call Us Today!
Contact us at Aero Energy to get in touch with our skilled professionals for all kinds of services related to residential boilers.
Contact Us For Residential Fuel Inquiries