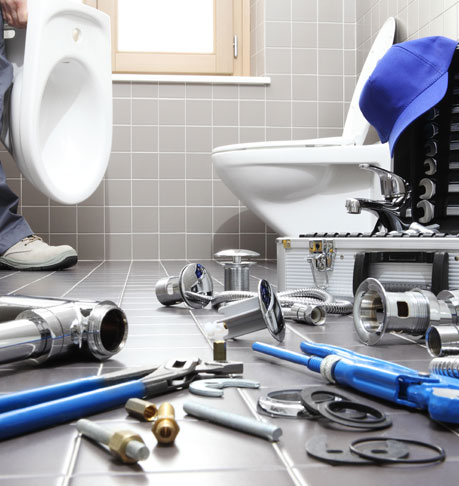 Toilet & Faucet Installation Services
Toilets and faucets are the two main components of every bathroom. While many bathrooms also include showers or bathtubs, even half-baths or powder rooms need a functioning toilet and faucet. A malfunctioning toilet or faucet can damage the overall drainage and water system of your bathroom and may even have repercussions on the rest of the house.
If your faucet or toilet isn't working properly in Pennsylvania, it is essential that you get it repaired immediately. For all your toilet and faucet repairs in Pennsylvania, Aero Energy is here to help.
In addition to repairing toilets and faucets, Aero Energy also provides toilet and faucet installation services for homes in Adams, York, and Cumberland County, Pennsylvania. The goal of any toilet or faucet installation or replacement is to implement a system that effectively removes waste and prevents backflow. Aero Energy services and replaces Macerating Toilets (up flush) in basements as well as in other areas that are not served by sewer lines. We can also service, replace, and install new sewage pumps if needed.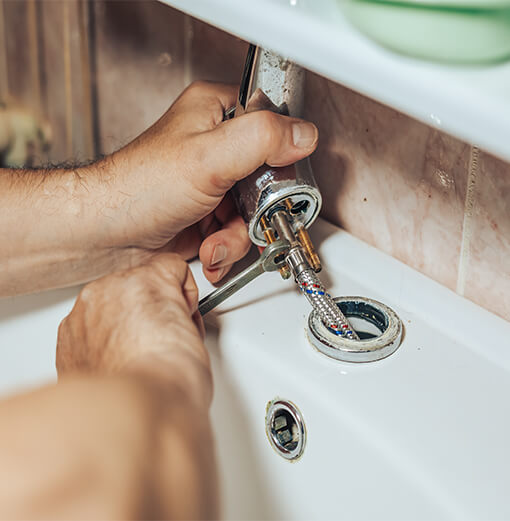 Toilet & Faucet Repair Services
A clogged drain or an ongoing leak can quickly lead to additional plumbing and water damage problems in the home. Don't put your home at risk. The moment you notice a plumbing problem, call Aero Energy.
Our plumbers in Pennsylvania will first identify the cause of the plumbing issue and then provide you with our expert advice on next steps. Our transparent work ethic means we will quote you a price for the work to be performed and always honor it. If you decide to go with our recommendations, we'll get to work fixing your plumbing issue fast.
The pitfalls of postponing plumbing issues are plenty. Addressing plumbing issues at their onset can help prevent water damage, water waste, and low water pressure. Acting fast will keep your home operating as efficiently as possible, which will save you money in the long run.
Why Choose Our Toilet & Faucet Repair Services?
Dedicated Service – Aero Energy is committed to delivering our customers exceptional service in every regard. That means identifying plumbing problems and providing actionable solutions. Come to us with a toilet or faucet issue and we'll repair your system so it's better than it was before.
Trusted Expertise –The plumbers in Pennsylvania at Aero Energy come highly recommended for their knowledge base and experience. Customers feel confident relying on our trusted expertise for both toilet and faucet repairs.
Transparency – Aero Energy's transparent pricing reflects our honest work ethic. What we quote you is what you will pay; no need to fear surprise costs with us!
Enroll in an Aero Home Service Plan
Aero Energy offers home service plans to cover all your repair and installment needs throughout the year. Call us today to find out all our plumbing add-on plans in Pennsylvania, which include:
Testing water for hardness, Iron, and Ph
Checking for leaks and corrosion
Inspecting toilets
Checking water pressure (city water)
Checking and measuring pump tank pressure (well water)
Camera main sewer (if "Clean Out" is accessible)
Checking operations of main water shut off valves
Checking plumbing for code compliance
Visually inspecting (if accessible):

Faucets, exposed pipes, and fixtures
All pressure relief valves
Washing machine hoses and valves

Recommending repairs and upgrades
Call Us Today!
Contact us at Aero Energy to get in touch with a team member. We'll help you with your toilet and faucet repairs today!
Contact Us For Toilet and Faucet Inquiries