Electrical inspections in Adams, York and Cumberland County, Pennsylvania are crucial for keeping your home safe. Whether you're closing on a new house or it's been years since your last electrical inspection, it is imperative that you work with an experienced company in Pennsylvania for all home electrical inspections.
With a proud 5-star rating for performance, service, and quality, Aero Energy is made up of highly skilled technicians equipped to perform electrical inspections in your home. Everything we do is designed to keep you and your family members safe. Whether you're looking to address current electrical issues or prevent future mishaps, Aero Energy's team of electricians are here for you.
About Our Electrical Services
Electrical issues can be tedious, frustrating, and downright dangerous. The best way to make sure that all electric systems in your home or business are working properly is by hiring a professional company to do an electrical inspection. Aero Energy's electrical inspections in Adams, York, or Cumberland County, Pennsylvania are part of our wide range of electrical service offerings.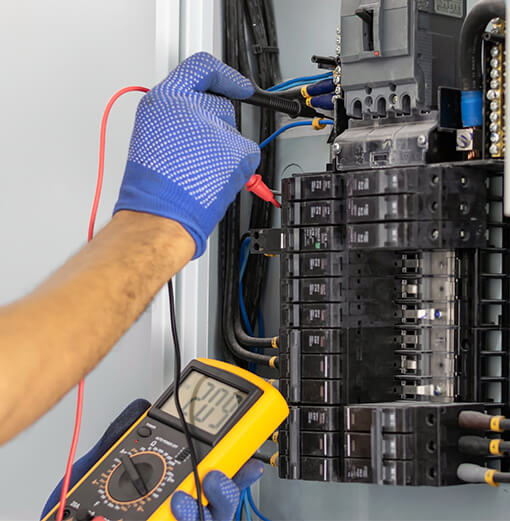 Types of Electrical Services We Offer
Electrical Inspections
Our team of expert electricians will perform a thorough electrical inspection of your home's electrical system to ensure that all wiring, components, and systems are in compliance with electrical safety standards. Once the inspection is complete, we will provide you with a comprehensive, detailed report on the areas we recommend for improvement if any issues are detected.
Electric Panel Replacements
As the core of your electrical systems, the electrical panel controls and distributes the electrical power feed. Well-maintained electric panels prevent overloaded circuits from starting fires, making them crucial for your home's safety. We recommend replacing your electrical panel every 20 to 30 years. Give us a call if it's time to have your electric panel replaced.
Outlet & Switch Installations
Outlet and switches supply electrical power to your appliances that keep your home functioning. There are various types of outlets that provide different voltages and amperages, all of which serve different functions. Working with Aero Energy for outlet and switch installations means you'll have the right outlets and switches for every room in your home.
Light Fixture Installations and Exterior Lighting
Light fixtures can instantly transform the look and feel of your home. Installing light fixtures yourself, however, is usually more of a hassle (and a danger) than it's worth. Get the in-home lighting you want and see how it makes your house look like new. Whether you need us for light fixture installations or exterior lighting, Aero Energy is here to help!
Ceiling Fan Installations
Ceiling fans are great for keeping homes cool and ventilated, especially during the warmer weather. Don't leave your ceiling fan installation to just any one; team up with a home services expert you can trust like Aero Energy.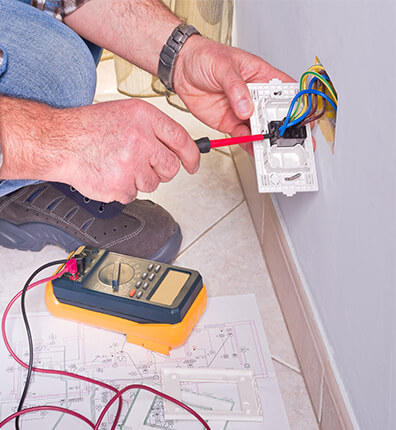 Value-Added Services
Generator Services:
Generators are excellent backup resources for ensuring a continuous power supply in the event of a power outage. In addition to our electrical services, Aero Energy also operates as a certified Generac Select Dealer. This means we'll help you select, install, and provide maintenance for a generator in your home. Learn more about our generator services here.
Our Home Service Plans:
If you're looking for an option that includes an annual electric inspection, we recommend considering one of our electrical add-on plans. The Aero Energy Electrical Add-On Plan includes an annual inspection to ensure your electrical system is up to code compliance, a visual inspection of all electrical wiring, components, and systems, testing smoke detectors, and recommending repairs and upgrades as needed.
Our home service plans make life easier for you. Just some of what is included in our home service plans are:
Safeguard Tune-up / Cleaning/ Service
Maximum efficiency
Longer unit lifespans
Parts and labor coverage
Replacement rebates
24/7 Emergency service
Discounted add-ons
Contact Aero Energy for Electrical Inspections & More!
If you're looking for highly-qualified electricians to perform electrical inspections in Cumberland County, Pennsylvania, look no further than Aero Energy.
Contact Us For Electrical Service Inquiries