Plumbing Installation Services
Efficient plumbing systems ensure that our homes and businesses operate without interruptions. Plumbing repairs and installations are best left to the professionals; that's why homeowners and businesses in Adams, York, and Cumberland County, Pennsylvania turn to Aero Energy for all their plumbing repair and installation needs.
The importance of choosing a reliable plumbing repair and maintenance provider cannot be overstated. Every plumbing system requires thorough inspection and regular maintenance to ensure that it functions at its best all the time. Aero Energy is known throughout the industry for providing high quality plumbing repair and maintenance services.
Plumbing Repair Services
Plumbing issues can show up in many shapes and forms. Clogged drains, ongoing leaks, or any other type of plumbing problem requires the expertise of a high quality plumbing repair service in Pennsylvania. It's always best to address plumbing issues at their onset to avoid risk of water damage, water waste, and low water pressure. Aero Energy's plumbing repairs keep your home operating as efficiently as possible, which will save you time, money, and headaches.
Why Choose Our Plumbing Services?
It is imperative that you work with a reliable plumber if you want a consistent and optimal water supply and drainage system. Aero Energy delivers this and more.
At Aero Energy, we offer products and brands that provide consistent performance and cut down on unwanted costs. Our plumbers in Pennsylvania are here for all your residential plumbing needs, including installations, repairs, and replacement of parts.
Benefits of Plumbing Repairs and Installations
The biggest benefit of hiring Aero Energy is our commitment to exceptional customer service. Our 5-star reputation across Google, Facebook, and the Better Business Bureau pr
At Aero Energy, we install reliable plumbing systems for homeowners all across York, Adams, and Cumberland County, Pennsylvania. Whether it is a macerating toilet installation or a shower install, our plumbers will help you choose the right brand and model for your home, needs, anecedes us. Customers come to us for reliable plumbing installations and repairs because they know they can trust us for a job well done. We are made up of a team of experts dedicated to delivering home plumbing systems that last.
d lifestyle.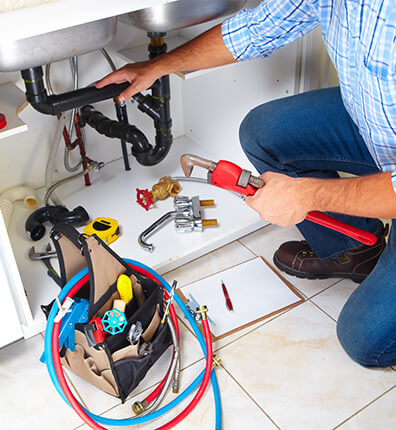 Enroll in an Aero Home Service Plan
If you're looking for a comprehensive home service plan for all your plumbing repair and maintenance needs in Pennsylvania, we recommend purchasing an Aero Add-On Plan. Plumbing add-on services include:
Testing water for hardness, iron, and Ph
Checking for leaks and corrosion
Inspecting toilets
Checking water pressure (city water)
Checking and measuring pump tank pressure (well water)
Camera main sewer (if "clean out" is accessible)
Checking operations of main water shut off valves
Checking plumbing for code compliance
Visually inspecting (if accessible)

Faucets, exposed pipes, and fixtures
All pressure relief valves
Washing machine hoses and valves

Recommending repairs and upgrades
Call Us Today!
To sign up for one of our service plans or find out more information,
contact us at Aero Energy today! Give us a call at 855-779-6899 or fill out a request form to get started.
Contact Us For Plumbing Inquiries