Heat Pumps Installation Services
Heat pumps are an excellent, eco-friendly option for homes looking to go "green" as they help maximize energy efficiencies.  Heat pumps operate by transferring heat from one area to another. Unlike furnaces which create heat, heat pumps rely on heat energy from outdoor air. They ensure that your indoor temperature remains adequate during cooler months.
Timely heat pump maintenance and repair is important to ensure optimal performance and a reliable primary heat source. At Aero Energy, we offer these services to you at an affordable rate. Our team of experts are prepared to help you in choosing a product that will serve your household for many years. We also offer home service plans to our clients which provide 24/7 support, improved efficiencies, and extended system lifespans.
At Aero Energy, we provide heat pump installation services to improve the efficiency and dependability of your heating systems. Our representatives are here to help you choose the right brand and model to best suit your home's heating needs. The heat pumps we offer are durable and equipped with the latest features that promise optimum performance and reduced costs.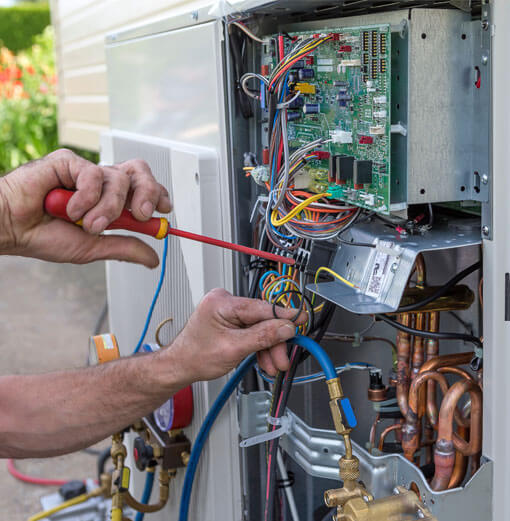 Heat Pump Repair Services
Aero Energy also offers heat pump repair services that prioritizes safety and durability. Moreover, our heat pump repair services are the highest quality found in the area.  Our team of service technicians are highly experienced with a variety of heat pump brands and can assist with both small fixes as well as large-scale repairs.
We put our customers first by ensuring excellent quality of services and products.
Why Choose Our Heat Pump Services?
Heat pumps are responsible for the adequate supply of heat in your home. If you want consistent and optimal heat supply, you need to ensure that you have a product that can deliver.
At Aero Energy, we partner with the best manufacturers and employ a service team backed by hundreds of 5-star reviews. Our products provide consistent performance, cut down unwanted costs, and ensure environmentally friendly practices.  We look forward to partnering with you on all your heat pump needs.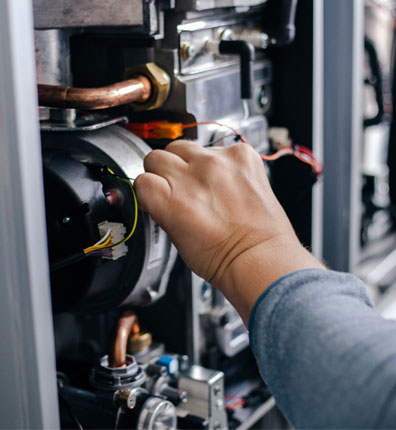 Enroll in an Aero Home Service Plan
We offer Aero Home Service Plans that provide you with an annual, SafeGuard tune-up. These routine cleanings are designed to catch problems before they arise.  Call us today to learn more about covering your heat pump with one of our Aero Home Service Plans. Here is what our home service plans offer:
Safeguard tune-up and cleaning
Maximum efficiency
Longer unit lifespan
Parts and labor discount
Replacement rebate
24/7 Emergency service
Discounted add-ons
Call Us Today!
Contact us at Aero Energy to get in touch with our representatives who can answer any and all questions you may have. We will assign our most skilled professionals for any heat pump services you may require.
Contact us For Heat Pump Inquiries