Industrial and manufacturing companies experienced a decline in the number of jobs, revenue, and profits in the early 2000s to 2010s. The causes of these disruptions were not just financial due to the global financial crisis in 2008, but also structural due to automation and trouble with capital investment, productivity and trade deficits.
Fast forward to 2021 where we are in the middle of a pandemic. Although the industrial sector has a long way to go, signs of recovery are emerging. Increased productivity means an additional need for fuel; that's where Aero Energy comes in.
Understanding the Fuel Needs of Industrial Firms
The industrial sector has a variety of energy sources and fuel needs ranging from non-renewable energy sources such as petroleum, natural gas, and coal, to renewable sources such as biomass. Going forward, the fuel needs of the industrial sector will remain significant and constitute a large part of energy demand in the United States.
The transition to more renewable sources of energy has meant that the industrial sector is slowly adapting to greener and cleaner forms of fuel. For example, the American Innovation and Manufacturing Act of 2020 recently directed companies to implement an 85% reduction in the production and consumption of hydrofluorocarbons (HFCs) over 15 years. This is critical because HFCs are the fastest-growing greenhouse gasses that contribute heavily to global warming. The industrial sector is also prioritizing energy efficiency and fuel switching to combine fuel and power. Going forward, we expect these trends to dictate the future fuel needs of the industrial sector.
The Importance of Commercial Fuel Solutions for Industrial Companies
Commercial fuel solutions are important to ensure reliability and availability of fuel
across all use-cases and seasons. An example would be Aero Energy's Ultra-Low Sulfur dyed diesel, which is cleaner than standard diesel fuel and improves fuel economy by 8 to 14%. Aero Energy's Ultra-Low Sulfur dyed diesel also enhances fuel lubricity, ensures fuel stability, and helps to inhibit the accumulation of moisture and water.
Why Industrial Firms Choose Aero Energy
Industrial firms choose Aero Energy as their fuel supplier for reliable, convenient, quality service. We're proud to offer:
Dependability

One of the best things about Aero Energy is that you can rely on us to get the job done. Our commitment to success extends to our clients; that's why we'll always ensure that you have sufficient fuel inventory. We can either deliver fuel directly on-site or offer several on-premise tank storage options.

Convenience

Aero Energy makes getting fuel for industrial firms hassle-free. Work with us for online ordering to make it even simpler. Have a problem? You'll always chat with a real customer care representative.

Transparent Pricing

Transparency is one of our core values here at Aero Energy, which is why we provide open and honest pricing across all of our services. What we quote you is what you'll pay; no hidden fees attached. Plus, all our fuel pricing is based on daily supplier rates.

Flexible Payment Options

Our credit-approved term accounts enable clients to pay according to net-day terms via credit card, check, or automatic bank transfer.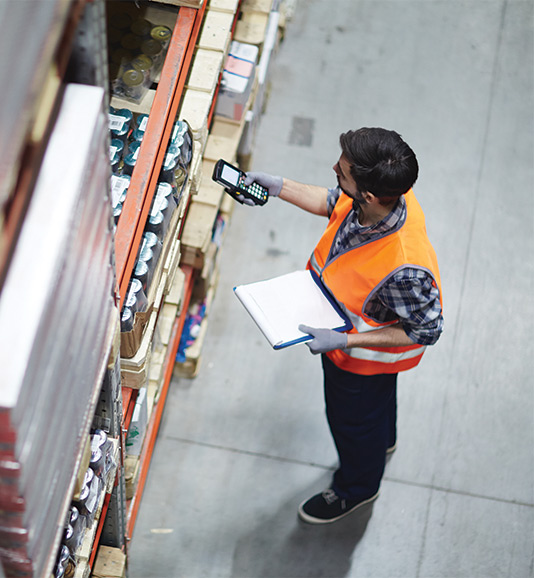 For more information about our commercial fuels for industrial firms, feel free to contact us today.
Contact Us For Commercial Fuel Inquiries