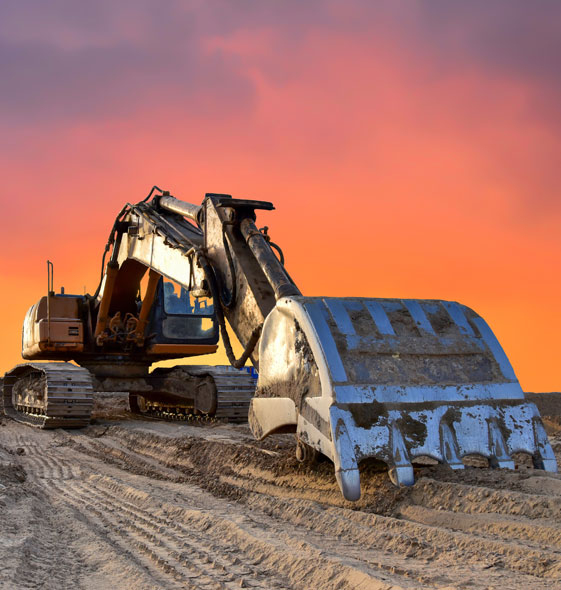 Excavators are integral to the construction industry. By clearing felled trees, performing landscaping, lifting heavy building materials, digging, providing demolition services, and contributing to other aspects of construction, excavators make up some of the core aspects of construction. Mechanized vehicle models are preferred compared to motor-manual excavators, as they lower labor costs, increase work efficiency and productivity, ensure users' safety and comfort, and increase production capacity. However, mechanization being the norm for many construction vehicles has increased the demand for refined crude oil, particularly diesel fuel.
Understanding the Excavating Industry's Fuel Needs
More than 75% of heavy construction vehicles and equipment used in the industry are powered by diesel. The refined crude oil fuel is valued for its fuel efficiency, viability, power, and performance when compared to its counterparts, leading it to become the main transportation fuel of the industry. There are an estimated 850,000 heavy construction vehicles in the United States being used to ferry materials, resources, and supplies to and from building sites all across the country.
Many vehicles depend heavily on diesel as there is no suitable alternative, especially for those that produce more than 500 horsepower. Excavators, bulldozers, cranes, pavers, and other motor equipment are essential in construction sites.
The construction industry is a key component of the U.S. economy. As such, construction and excavation fueling needs have enjoyed steady demand over the years. Home building projects, commercial buildings, demolition and builds from the ground-up are all more prevalent as the economy in the U.S. and the world works to get back on its feet following disruptions caused by the COVID-19 pandemic.
The Importance of Commercial Fuel Solutions for Excavating Companies
With the advancement in mechanization in recent years, many building contractors have invested in incorporating hybrid technology with construction equipment and vehicles such as excavators to optimize their energy efficiency. In addition, advanced radar technology and GPS now installed in these vehicles allow contractors to pre-program and automate their building operations to increase productivity and efficiency. This enables building companies to save on labor and fuel costs while reducing the amount of time to complete the work.
Diesel is a major component of this progress. The construction industry contributes a lucrative $850 billion to the country's economy, in part thanks to diesel. The fuel essentially runs the construction sector and is responsible for 98% of the industry's energy use. It also accounts for more than 55% of the off-road fuel usage in the United States.
Why Should Excavating Businesses Work with Aero Energy?
With over 90 years of experience, Aero Energy is committed to delivering your high quality fuel products on time and where you need it at your job site. Across a variety of fuel products we supply high-quality commercial fueling solutions to the construction and excavating industries in PA, MD and DE. Additionally we are able to provide free-leased skid tanks for jobsites to ensure you have the fuel accessibility needed to reach peak operational efficiencies.
As an employee-owned company, we are dedicated to developing quality fueling solutions for all of our clients in the excavating and construction industry. Our 5-star representatives provide unrivaled customer care so we can find the right solution that works for every client. Work with Aero Energy today to keep your excavating company running smoothly.
For more information about our commercial fuels for excavating businesses, please feel free to contact us today.
Contact Us For Commercial Fuel Inquiries