iWave Case Study
Since the start of the Covid-19 pandemic, companies have faced new challenges that have required creative solutions to keep business operations running smoothly. For many, a period of remote work ensued to prioritize employee safety. We did just that At Aero Energy, but due to the nature of the services we provide our customers, we would always require a degree of in-office interaction. In addition to mask safety, social distancing efforts and dividers between workstations, we were interested in exploring other safety measures we could put in place to protect our employees. That's where our HVAC team came into play with an actionable idea that would not only protect our staff, but customers visiting our New Oxford headquarters as well. It all starts with indoor air quality, and we recommend the iWave by Nu-Calgon.

Applications and Uses:
Politics and perceived severity of Covid-19 aside, there are indoor air quality efforts you can put into place to protect your business or home that will be effective against viruses, bacteria and allergens.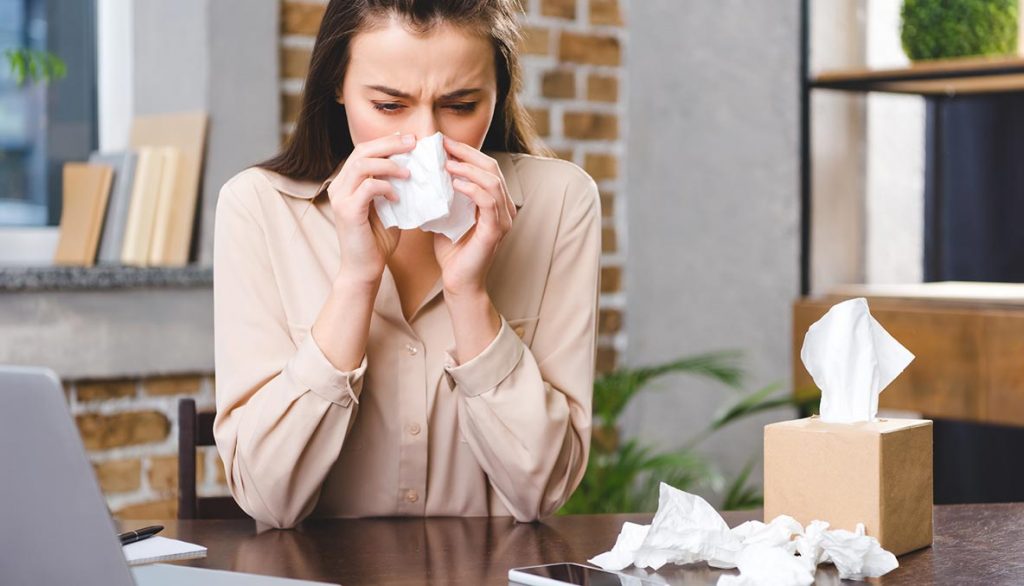 Whether you operate a conventional office, a pizza shop, a gym or are simply looking for an additional layer of protection at home, the iWave Air Purifier is the solution we recommend. Nu-Calgon's iWave units install within your existing HVAC system and utilizes their patented needlepoint bipolar ionization process to clean the air as harmful particles, viruses and bacteria pass through. This process is facilitated by the iWave producing both positive and negative ions that attach to these air particles and cause them to band together. Once they have expanded enough, they will get caught in your HVAC system's air filter, effectively rendering them harmless.

iWave Air Purifier Test Results:
Nu-Calgon has released test results conducted by a third-party to showcase the effectiveness of their units. Their study has shown when tested in a chamber the iWave boasted a 99.4% rate of reduction against SARS-CoV-2 (Covid-19). Separately, the iWave showed a 90% rate of reduction against the Human Coronavirus 229E. Click here to review the full test results.

Our Experience:
We've seen a relatively low number of cases since installing the iWave Air Purifier in our headquarters. Equally important, transmission from one employee to another has been a rarity. This is something we attribute to the effectiveness of our iWave Air Purifiers. Though we are only at the onset of allergy season we are optimistic that our team members will be less impacted by seasonal allergies (at least while at work) than ever before as a result of our indoor air quality enhancements. We are firm believers in practicing what we preach which is why we wanted to share our own personal experience as a company relying on this product.

Interested in learning more or receiving a quote on an iWave Air Purifier? Give us a call at 1-800-998-4311 today. We are proud to partner with a wide variety of manufactures so we can make the best products available to our customers. Having served our Pennsylvania and Maryland communities for over 90 years, we look forward to the opportunity to discuss indoor air quality improvements for your home or business.