Now Offering 25% Off Your First Year Enrolled In An Aero Home Service Plan (value up to $150!) PLUS
 

A Special System Replacement Rebate For Existing Plan Holders!

That's right, by popular demand we've brought back our service plan special! For the duration of our Early Bird Special you can enjoy special savings on our Bronze 90, Silver 90 and Gold 90 service plans. Not only do these plans come with an annual SafeGuard tune-up, but you'll also benefit from 24/7 emergency service coverage, discounted parts and labor and the opportunity to earn Aero Service Dollars. If you're looking for year long peace of mind, look no further than the Aero Home Service Plan.

Are you already enrolled in an Aero Home Service Plan? For a limited time we're offering existing Bronze 90 Plan holders a $250 rebate when you replace your system with Aero Energy! Silver 90 plan holders will receive a $500 rebate when they replace their system with Aero Energy! Give us a call to set up a free consultation or submit an inquiry form here.

Interested in purchasing your plan online? If you're an existing customer be sure to login to your MyAero account here to select your new plan. If you are new to Aero Energy or an existing customer you can easily give us a call to enroll in a plan!
Aero Home Service Plans

| Our Plans | Bronze 90 | Silver 90 | Gold 90 |
| --- | --- | --- | --- |
| Safeguard Tune-Up | | | |
| 24/7Emergency Service | | | |
| Home Comfortable Guarantee | | | |
| Discounted Add-Ons | | | |
| System Lifetime Extension | | | |
| Waived Trip Charge | | | |
| Replacement Rebate | | $500 | Free Up To $10,000 |
| Parts & Labor Discount | 15% | 30% | 100% |
| Aero Service Dollars Up To | $200 | $400 | $500 |
| Monthly Cost | $19.99 | $35.99 | $49.99 |
| Additional Unit Monthly Cost | $4.99 | $9.99 | $24.99 |
Choose Aero Energy For Your Plumbing Needs!
Do you live in Adams, York, or Cumberland County? Explore Aero Energy's plumbing services and learn how you can save on your next plumbing project! Now through April 30th you can enjoy $94.95 off your first service or $50 off any plumbing installation! No matter the size of the job, our experts are here to help every step of the way! Have our limited-time plumbing coupons sent directly to you to get started!
Give Us a Call

855-779-6899
Our 5-Star Technicians:
Aero Energy has proudly served our communities for over 90 years and we're confident that our 5-Star technicians will provide you with the peace of mind you deserve. Are you interested in hearing what our customers say about us? We invite you to read our reviews online:
Google Reviews
Better Business Bureau Reviews
Facebook Reviews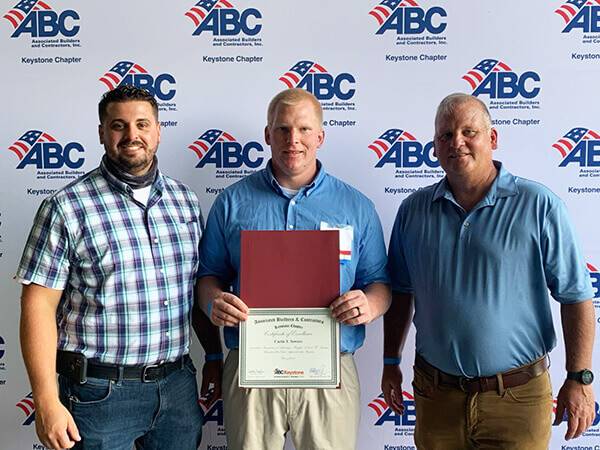 Our Parnterships
Aero Energy partners with the best of the best to ensure your home comfort. From heating and cooling to indoor air quality, we install units that are built to last and designed to save you money over time. Check out the links below to see any current offerings we have with our partners:

Terms And Conditions
Our special 25% off promotion is limited to only one new Aero Home Service Contract for its first year. The offer of up to $150 off the first year enrolled in an Aero Home Service Plan refers to 25% off the Gold 90 Plan. The discount will vary based on the plan selected. Only one piece of equipment is eligible for the discounted promotion. This offer does not apply to our add-on plans. Inspection and approval are required to qualify for the Gold 90 plan. Service plans must be purchased by May 31st to benefit from our discounted offering. Offer is valid for residential customers only. Existing Bronze 90 and Silver 90 contract holders may benefit from a system replacement rebate during the promotion. Bronze 90 contract holders can take advantage of a $250 replacement rebate and Silver 90 contract holders can take advantage of a $500 replacement rebate. The Early Bird Special is valid 4/1/23-5/31/23. Additional terms and conditions may apply.